NHE places service coordinators in specialized communities for elderly and for people with disabilities across the nation.
What is a Service Coordinator?
A Service Coordinator is responsible for assuring that elderly residents, especially those who are frail or at risk, and those non-elderly residents with disabilities are linked to the supportive services they need to continue living independently in their current homes. A few essential activities of a service coordinator are:
Conduct general intake and assessment and identify service needs (Individual, Activity of Daily Living, Community)
Link to service needs/resources (Traditional, Community Based and Other)
Monitor service provision/follow-up
Coordinate educational and wellness programs
Service Coordination from NHE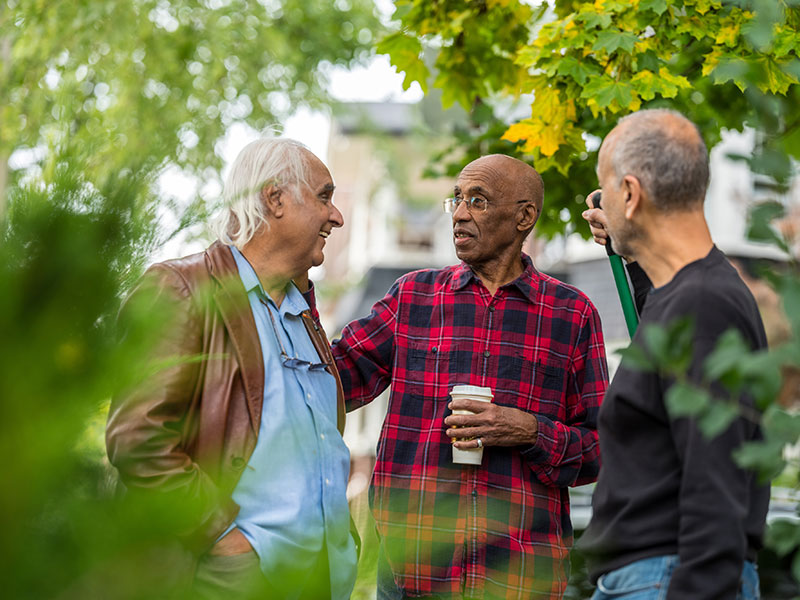 Linking full-circle services to those in need.
Services Offered
Service Coordination Management and Supervision
Quality Assurance
Grant Administration
Grant Writing
Training and Education
Community Needs Assessments
Resident Services Support for Property Management
Types of Properties and Individuals Served:
202
236
Tax Credits
Section 8
Benefits of Service Coordination with NHE
Improves marketability and visibility of the project in the local community.
An On-Site Service Coordinator:

Protects the owners investment
Decreases resident turnovers, evictions
Increases staff retention and morale
Reduces Property Manager time spent on resident calls, interruptions, complaints and conflicts
Reduces crisis management as resident needs are identified and addressed before they reach crisis proportions
Increases service delivery in community and community involvement
"EMPOWERMENT. Residents are proud to inform us that they feel that they can handle certain situations in their daily routine with minimum assistance from their Service Coordinators. It makes my day to assist and, most of all, continue to empower the residents to be independent."
-Brenda Jones, Service Coordinator, Elevation Management
"This program has given management a more positive outlook on what we do as service coordinators. It has allowed us to work as a team, which in turn benefits all our residents. We all work well together, and are very supportive of each other. It feels more like family."
-Lee Hill, Service Coordinator, SDMC Management
"The NHE Service Coordination program has provided more positive energy to our property. Our residents are happier, and the stress level has decreased significantly because we are here to assist them with their needs…We are change agents. We make things happen! Our residents love us and we love them. -Jacqueline Baskin, Service Coordinator, Episcopal Housing Management
"Overall Quality of life has improved. Residents have been connected to resources they never knew existed. Residents constantly share their gratitude and praise for a wonderful program that has assisted in quality of life and has allowed participants to age in place … Small gestures can create big change. Working for a company that cares for its employees helps employees move that positive energy forward."
-Viet Nam Nguyen, Service Coordinator, Quantum Management
"Our Service Coordinator from NHE Inc. is able to work with our residents to help ensure they have all the resources and support needed in order to remain living independently for as long as possible. Our turnover rate would be higher without the Service Coordinator program through NHE Inc. in place.
"The impact the NHE Inc. Service Coordinator Program has on our residents is significant. Without the support provided by the NHE Service Coordinator Program, my time spent focusing on property business would be reduced greatly. Property Managers who have a Service Coordinator program through NHE Inc. are truly fortunate."
-Andrew Davis Herman, Community Manager, Arrowhead Apartments, Alco Management
"The Service Coordinator in Multifamily Housing program allows multifamily housing owners to assist elderly individuals and nonelderly people with disabilities living in HUD-assisted housing and in the surrounding area to obtain needed supportive services from the community, to enable them to continue living as independently as possible in their homes."
(HUD Multifamily Housing Service Coordinator Program, 2012/2013 Notice of Funding Availability)