2015 SAHMA Service Coordinator of the Year!
Eva Jackson, Resident Service Coordinator Croft House, has been selected by SAHMA to receive an award for 2015 SAHAMA Service Coordinator of the Year: Excellence in Service Coordination. Her scores reflecting her work and resource development were noted as "the best of the best" among other nominees. Eva will be receiving an award of $1,000 and recognition at the SAHMA Regional Conference August 17-19, 2015 Atlanta, GA. We are very fortunate and grateful to have Eva as a part of the NHE-INC. team and striving to fulfill our purpose in improving homes and lives every day.
Eva Jackson has been employed with NHE, Inc. for three years, serving both elderly and disabled residents. A native of Aiken county and graduate of the University of South Carolina – Aiken, Eva has used her relationships and rapport with people in her community to implement numerous programs, providing the support, education and resources that her residents need to maintain their independence.
Eva was considered her predecessor's 'protégé' as she started out volunteering at the property. Not only did she gain connections and experience, but also employment. Having worked with children infant-age through teenagers and middle-age to older-age adults in various jobs, Eva knew that to be with seniors is where she belongs. The residents of Croft House have embraced her, and she is a wonderful asset to the residents and staff members there.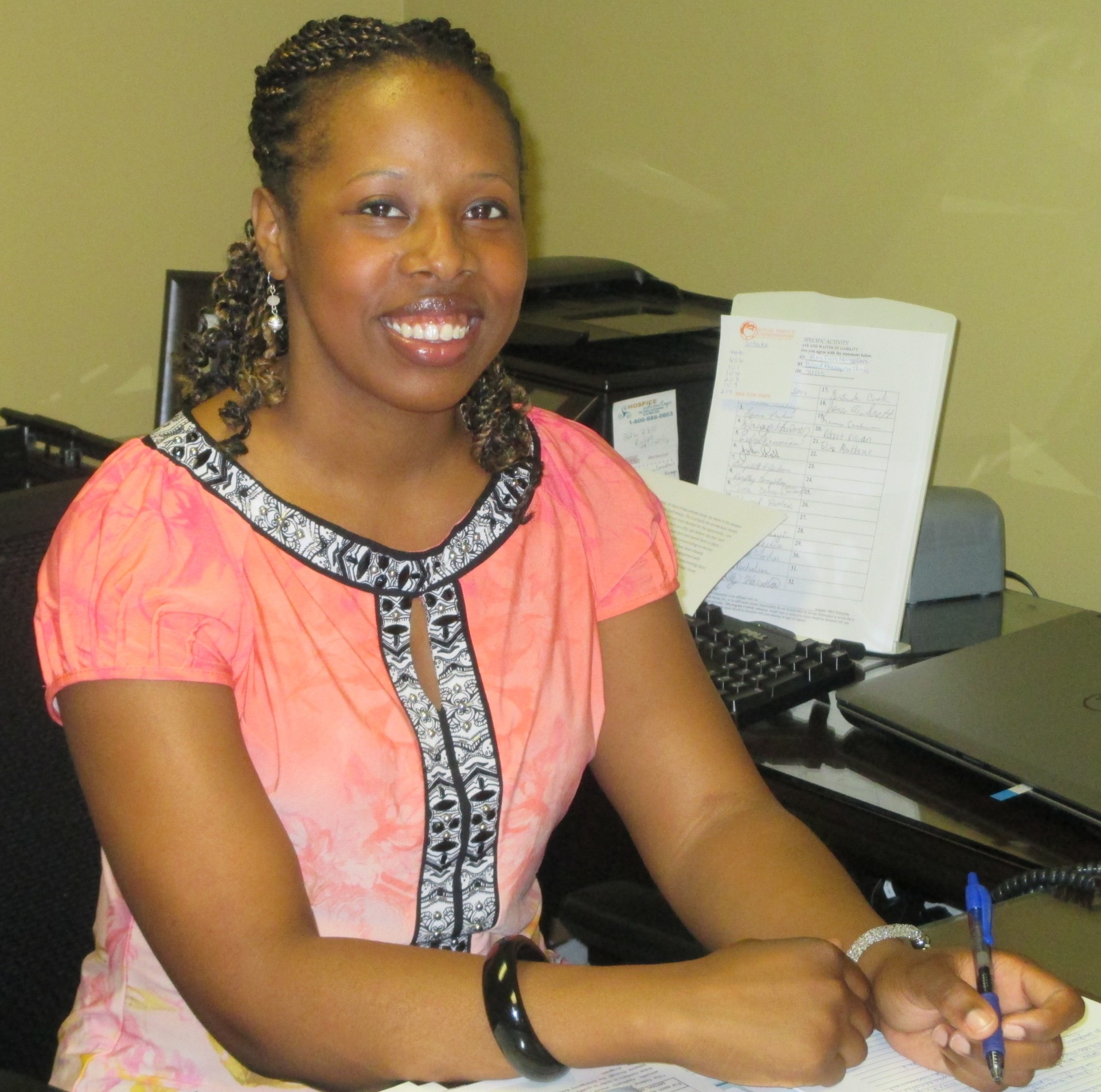 2015 Excellence in Service Coordination Award Letter