Personal Financial Basics
You are invited to take advantage of a FREE webinar being sponsored by NHE's Employee Assistance Program, First Sun EAP.
First Sun EAP is proud to offer this free, educational webinar to you and your family members. Please take advantage of this opportunity soon as space is limited.
Get started with an introduction to basic money management and debt control. Before you're ready to invest, you will need to make sure you are using credit wisely and driving down the amount you owe to creditors. Personal Financial Basics will provide you with an excellent foundation for getting your financial life in order. You can apply the concepts learned to get out of debt and manage money better, stay financially health and begin saving for retirement.
https://ffregister.com/firstsun/ff#webcasts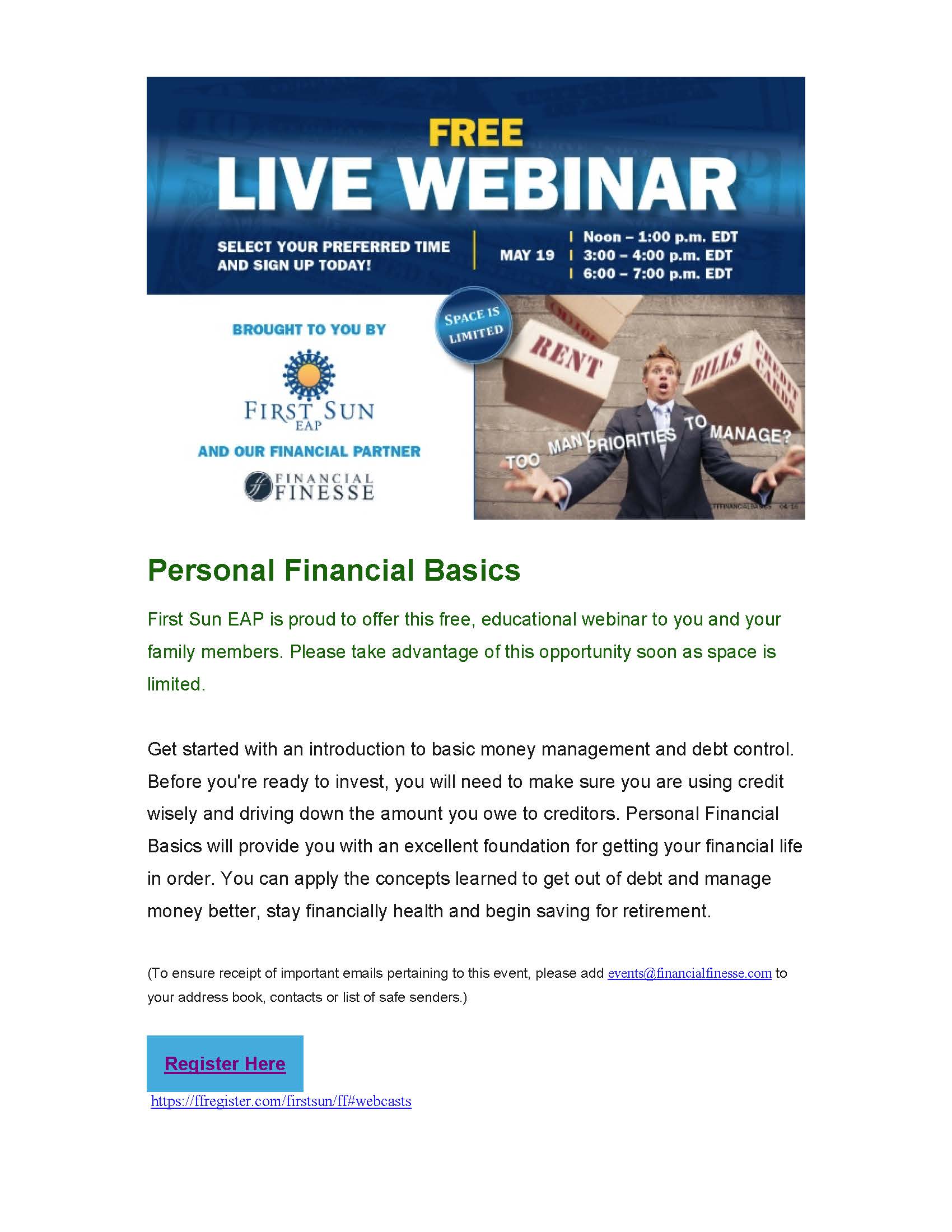 Employee Assistance Program-Personal Financial Basics