NHE is fully focused on delivering exceptional management services to multifamily properties and community associations (HOAs) — all with the goal of helping communities succeed and families prosper.
Our leaders are engaged, accessible, and committed to making a difference for our customers, our communities and our team. The following group — and the hundreds of team members which support them — offer expertise, knowledge and leading-edge technology, delivered with a warm touch, meticulous attention to detail, high standards of service, and a commitment to your success.
Welcome to NHE.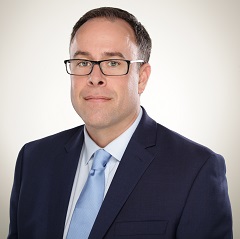 Eric Kohorn
Vice President, Association Mgmt.
Eric Kohorn is Vice President of Association Management at NHE, Inc. with responsibility for leading the Association Management Business Unit.
With over 13 years of experience in property management, Eric previously worked for FirstService Residential as a Florida Licensed Community Association Manager (LCAM). He began his property management career in 2006 as an on-site manager at a large active adult community, and progressed in responsibility to Regional Director.
As Regional Director, Eric was responsible for ensuring quality service to over 30 communities, overseeing seven community managers and 20+ support staff. He has experience managing a variety of communities, including active adult, high-rise, resort, and single-family home communities. With NHE, he and his team serve nearly 60 single-family, condominium and town home communities.
While new to NHE, Eric's vision for the Association Management Business Unit is to continue to set the industry standard in the region for excellent customer service even while expanding its footprint. Eric also intends to bring operational efficiencies and unrivaled value to communities served by NHE.
Although Eric is involved in many community service organizations in his spare time, his life mainly revolves around his fiancé and Jacksonville Jaguars football.
Eric can be reached at ekohorn@nhe-inc.com.
Cindy Lollis
Vice President, Finance
Cindy is the Vice President of Finance at NHE, Inc. and is responsible for overseeing the Affordable, Association, Conventional, and Corporate accounting teams.
Cindy joined NHE in 2013 as Conventional Business Unit Controller. She was subsequently promoted to Corporate Controller before being named to her current role as Vice President of Finance in 2019. Prior to joining NHE, Cindy worked in property management accounting for two decades at U.S. Shelter, Insignia, and AIMCO with progressive roles ranging from Bookkeeper and Real Estate Accountant, to Assistant Controller and finally Director of Real Estate Accounting.
She earned her Associate degree in Accounting from Greenville Technical College and also attended Furman University.
Cindy lives in Easley, SC with her husband and daughter. She enjoys spending time at the lake with family and friends.
Cindy can be reached at clollis@nhe-inc.com.
Our Senior Management Team