Yesterday. Celebrated.
Harris Davis, Sr. was born in Charleston and raised in Florence, S.C. He attended The Citadel before enlisting in the Army, serving 3 years in Germany with the 35th Artillery Brigade where he was honored as Soldier of the Year.
After completing military service, he returned to Orangeburg with wife Nancy to raise a family, and in 1969 formed real estate management company N&H Enterprises, Inc. — the predecessor to today's NHE. Initially a developer and builder of residential subdivisions, the company became involved in many facets of real estate, changed its name to NHE, Inc. and moved its headquarters to Greenville.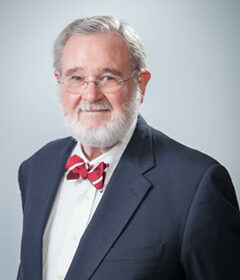 Over the years, NHE moved primarily into property management, deepening its expertise in various types of multifamily apartment and condominium communities across the Southeast as well as in community associations across the Carolinas.
Because he cared deeply about affordable housing for seniors and special needs populations, Mr. Davis became an outspoken leader in management of affordable housing for seniors and special needs populations. He served as a co-founder of the Southeastern Affordable Housing Management Association (SAHMA) and later as its president. He was honored as Statesman of the Year by the National Affordable Housing Management Association (NAHMA).
In 2017, Harris and Nancy sold NHE, Inc. to son Taylor Davis, and in 2020 Harris Davis passed away…yet his legacy lives on. Taylor continues to lead and grow the NHE organization — recently named among South Carolina's Best Places to Work and its Top Workplaces.
Today, NHE is a respected leader in property management across the Southeast.
And we owe our successful past — and very bright future — to the man who insisted on improving homes and lives every day. We think Harris would be proud.